REHOBOTH BEACH BANDSTAND LINEUP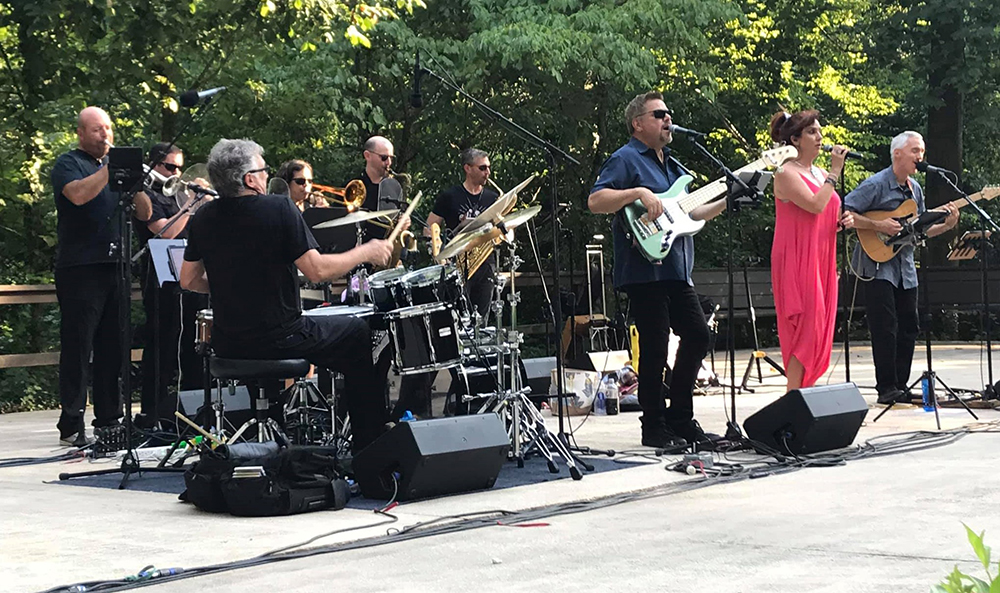 Event
Venue
More Info
Map
Event
THE TEXAS CHAINSAW HORNS are currently celebrating their 22th year together with members from across the United States, Puerto Rico and Canada.

The main focus of the band is the tight 5 piece horn section and the creative, precise horn arrangements by former Chief Staff Arranger for the United States Army Band, Paul Murtha.

In addition to their two Washington Area Music Award winning original recordings, (Whiskey & Knives and Beam Me Up Elvis ), the band covers music by dozens of artists. Anything from Sly Stone and Ray Charles to The Tower of Power and The Jackson Five.

THE TEXAS CHAINSAW HORNS have played at the prestigious Kennedy Center for the Performing Arts, were invited to play at Princeton University and, for the past five years, have been the house band for The Nova Idol Competition at the Schlesinger Concert Hall in Alexandria VA.

The horn section performs regularly, as part of their day jobs, for the President of the United States.
Venue
More Info
Map
PARKING, AUDIENCE, BATHROOMS, ETC.